We are so excited to present WaterAfrica's 6th Annual Walk4Water – THIS SATURDAY MORNING! We have a big goal: Raise $60,000 in order to provide clean Water, Sanitation & Hygiene for over 1200 people living in rural Zambian Villages.
Thanks to the generous support of our Corporate Sponsors we are able to donate 100% of Walk registrations and donations to World Vision's WASH program in Zambia. We are also grateful to 3 generous donors who've provided a total of $15,000 in matching funds, allowing us to multiply the fundraising effort! We hope you'll Register for the Walk or Donate. Thank you!
We look forward to a life-changing Walk with you on Saturday morning. Here's what you need to know: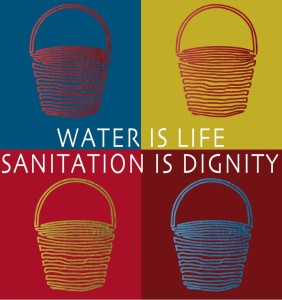 1. Check-In at 8:30am
2. Walk Begins at 9am
3. Register Here but Walk-Ins are Welcome. Invite your friends!
4. Purchase short sleeve T-shirts in youth or adult sizes for $10 on Saturday morning. We still have a few limited edition long-sleeve tees available for $20. (50% of the purchase price is a donation to World Vision's WASH work in Zambia)
5. Bring Your Own Bucket
6. We Will Walk Rain or Shine – The Zambian Villagers do!

Don't Miss These Stories:
1. The Lake Oswego Review featured Walk4Water6 on the front page last week.
2. Lake Oswego Resident & Realtor Kevin Costello featured Walk4Water6 on his blog this week.
3. We are really looking forward to having 15 students from Riverdale High School present information on Water Issues. Please take a minute to read this remarkable story about their class published earlier this month in the Lake Oswego Review. We are delighted that they want to join us for the Walk!
4. Claire Murray will have beautiful homemade items for sale again this year. 100% of proceeds will be given to World Vision's WASH Work in Zambia. Read the story we published about Claire on our blog last year.
5. Our Blog is a great place to keep up with interesting Walk feature stories and information after the Walk. You can even subscribe to receive the blogposts by email if you'd like. (Enter your email address in the email subscription box at the top right of this page.)