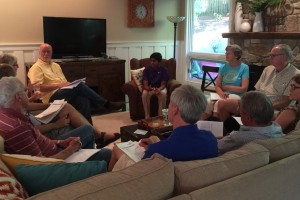 Do you remember our story about Karthik Sreedhar? This past spring he won prize money for his winning submission in an essay-speech contest sponsored by the Lake Oswego Rotary International Service Club. Karthik donated his prize to WaterAfrica to provide clean water for people living in rural Zambian villages!
But he didn't stop there. Karthik has been busy generating fundraising ideas and exploring options. In  August he met with the WaterAfrica board to present his work and get feedback for further development.
Karthik is currently managing a can and bottle drive with all proceeds given to WaterAfrica and he has also partnered with the Bridgeport Village Qdoba to raise funds.
Karthik reports, "September 16 – September 18 people eating at Qdoba may leave their receipt there and Qdoba will donate 20% of the total receipt purchases to WaterAfrica." We are grateful for the vision and initiative Karthik has taken in his work to support WaterAfrica and we invite you to support his fundraising effort at Bridgeport Qdoba, September 16-18!
Thank you!!!